About Us
---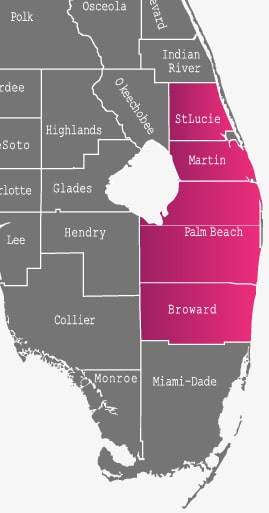 The Flamingo Plumbing Story
---
Founded in 1992, Flamingo Plumbing & Backflow Services strives to provide world-class residential and commercial plumbing services throughout South Florida. Our owners, Joshua Hillock and Paul Shaughnessy, along with our customer-focused plumbing team, works on building a vision of a company ready to serve clients, neighbors and friends with integrity, fairness and quality craftsmanship. Dedicated to providing first-class customer service, we offer value to our customers with best practices and a 'CAN DO' attitude!
Our full-plumbing services extend to thousands of residential and commercial customers, now including St. Lucie, Martin, Palm Beach & Broward counties. Yes, you heard right, we take care of all of the plumbing needs in these South Florida communities!
Truly 24/7/365 Support Offered
At Flamingo Plumbing & Backflow Services, your plumbing emergency is our plumbing emergency! We offer 24/7/365 full-plumbing services for South Florida.
Got a plumbing issue that needs immediate attention? Call us! Our expert technicians are available for your plumbing emergency. From leaks to plumbing renovations and all things in between, we can help you!
Contact Us Today!
Why


Choose Us
---
Unmatched Professionalism

We value the place we hold in our local community. We approach every situation in the most professional manner possible.

30+ Years of Experience

We have over 30 years of experience in plumbing and backflow services. We pride ourselves as being extremely knowledgable.

Passionate Team

Our team is full of dedicated and passionate employees. Each of which exhibit the principals our company carefully adheres.
Residential and Commercial Plumbing Service
We Offer 24/7 Support For Our Customers
News & Articles
---
Looking for useful plumbing tips, information, and advice from local plumbers? Flamingo Plumbing & Backflow publishes articles monthly in an effort to provide our customers with useful information.
---
Stay Up To Date
---
Each month we have expertly written informational articles added to this section. These can cover a wide variety of plumbing related topics and are aimed at keeping our clients up to date with all of the most recent and relevant news.
See All Articles