General Services in West Palm Beach, FL
Shower Repair

We specialize in all types of shower repairs and offer emergency, 24/7 assistance to our clients.

Toilet Repair

Toilet repairs, replacements, leaks, etc. Call us today for anything toilet repair related.

Sink & Faucet Repair

Over time, your faucet and sinks may begin to wear out and may need to be repaired or replaced.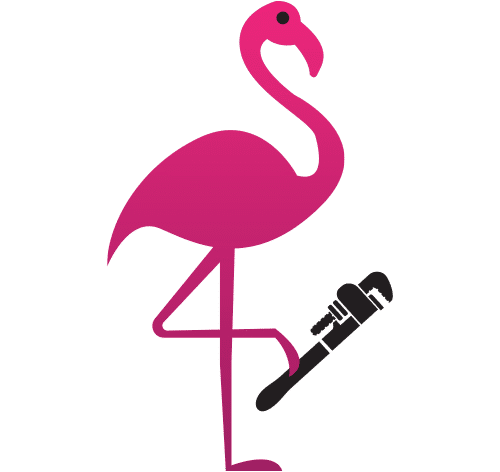 Leak Detection

Leaks are one of the most-common plumbing issues that homeowners and businesses face everyday.

Garbage Disposal Service

When it comes to the installation, maintenance and repairs to your garbage disposal, we can help.

Drain Cleaning

We offer emergency, 24/7 full plumbing services, including cabling lines, hydro jetting and pumping.
Hydro Jetting For Large Buildings
---
Hydro jetting uses large volumes of high pressure water to clear clogs in drains quickly and effectively. At Flamingo Plumbing & Backflow Services, we usually use this service for restaurants, hotels, apartments, condos and office buildings. Clogged drains in a larger building can quickly become a big problem, especially when it starts to affect other units from where the clog originated. Also, in a large building the clog can be out of reach from a normal plumbing snake tool.
The best way to prevent unwanted clogs in your building's main drain lines is to have hydro jetting done routinely as a preventative measure. We can Hydro Jet the building's main sewer, drain lines and sewer stacks, all the way out to the street to make sure these vital sewer lines are clear of any debris. This preventative service will keep your drains clear and prevent costly, embarrassing and unsanitary issues from arising in the future that could lead to losing customers/tenants.
Call Flamingo Plumbing & Backflow Services today if you are in need of Hydro Jetting for a current problem or you want to use it as a preventive measure. We look forward to hearing from you!
---
---
Pool Pump Services
---
A clean and safe pool is dependent on having a functional pool pump. This means that your pool pump needs regular maintenance, and if there's a need for repair or replacement, it is important that you do so as soon as possible to prevent bigger problems.
Does your pool pump need repairing? Do you need help replacing and installing a pool pump? Flamingo Plumbing & Backflow Services can help! Our plumbing technicians have the skills and equipment to repair, replace and install pool pumps
Gas Line Installations
---
Gas lines are an essential part of your home. They power your stoves, your fireplace, your water heater, and other appliances in and around the house that keep your home warm, dry, and comfortable. Over time, as a result of wear and tear, your gas lines may corrode and require repair or replacement. Typically, gas lines are safe, but it is very important to do regular checks and maintenance to prevent a gas leak.
---
---
Appliance Services
---
While Flamingo Plumbing DOES NOT offer appliance repair services we can install and/or repair the plumbing to modern appliances. For example, a dishwasher needs hot water and a drain, a refrigerator needs cold water for the ice maker, etc. If there is an issue with the plumbing we can diagnose and repair any issues that may be occurring. Also, if you need these items installed we can run the required plumbing so that your installers can install the appliance when they are delivered to your home. 
If you have any questions regarding our appliance services dont hesitate to call or email us today. We would love to hear from you!
News & Articles
---
Looking for useful plumbing tips, information, and advice from local plumbers? Flamingo Plumbing & Backflow publishes articles monthly in an effort to provide our customers with useful information.
---
Stay Up To Date
---
Each month we have expertly written informational articles added to this section. These can cover a wide variety of plumbing related topics and are aimed at keeping our clients up to date with all of the most recent and relevant news.
See All Articles
Informative Videos
---
Video can make plumbing issues and recommendations easier to understand. We try to produce videos explaining some of the more complicated issues that we receive questions on frequently.